The SandStar Insider
A Monthly Newsletter
Sign Up and Let's Connect!
Sign up for our monthly newsletter, the SandStar Insider, to stay up to date with the latest news, articles, events, and exclusive content from the SandStar Family of Companies.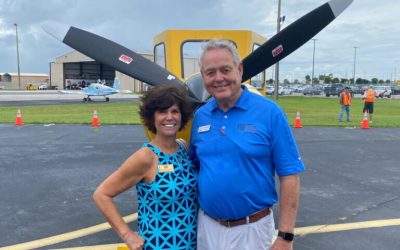 Jim and Cathy Sanders attended the grand reveal of Charlotte Technical College's Aviation Maintenance Technician School on September 17, 2021. Very exciting, and just one of many great programs CTC offers!
read more
Ready to Get Started? Tell Us About Your Project.
Fill out the form below and a member of our team will contact you to discuss your potential project and the next steps.