About Us
For over 40 years, our award winning building and remodeling company has been dedicated to high quality construction in Charlotte County, Florida.
Today, we are recognized for quality and experience within the building industry. This has been earned by years of commitment to the local community.
Our Team
SandStar Remodeling's creative designers and talented installation teams can assist you with all of your custom remodeling needs. From moving walls and reconfiguring your living spaces to ceiling modifications such as adding a tray ceiling, the SandStar Remodeling team can help turn your house into a home that reflects your lifestyle.
Whether you desire a small custom built-in entertainment center or a complete room addition, no job is too small or too large. And when the dust settles, we'll also help you with interior design to assure your remodel is picture perfect!
SandStar Remodeling specializes in custom kitchens, baths, closets, garages and more!
Jim Sanders, President
Jim Sanders is President and Founder of Five Star General Contracting, Inc., the parent company of the SandStar family of companies that include:
SandStar Remodeling
SandStar Commercial Construction
SandStar Custom Kitchens and Baths
SandStar Custom Cabinetry
SandStar Interiors
AR Homes/SandStar Homes, LLC
Five Star Realty
A graduate of the University of Florida's School of Architecture with a degree in Building Construction, he also holds a class A General Contractors license, as well as a Florida Real Estate Brokers license.
Jim is a member of the: Charlotte/Desoto Building Industry Association – twice past President, Building Industry Oversight Committee, Charlotte County & Punta Gorda Chambers of Commerce, Rotary Club of Punta Gorda – past President, Professional Remodelers Council 20 Club – past Chair.
The Sanders family resides in Punta Gorda and includes wife Cathy, son JT, and daughter Jenna.
Abbey Roloff, CKD
Vice President of Construction and Design
Abbey Roloff is the Vice President of Construction and Design for SandStar Remodeling and SandStar Interiors.
Abbey graduated from Edison Community College with an A.S. in drafting and design and from Southwest Florida College with a B.S. in interior design and specializes in construction design.
She has also earned her Certified Kitchen Designer (CKD) certification from the National Kitchen and Bath Association (NKBA) and is working to complete her certified Bath Design (CBD) certification. Abbey currently resides in Englewood with her husband, Al.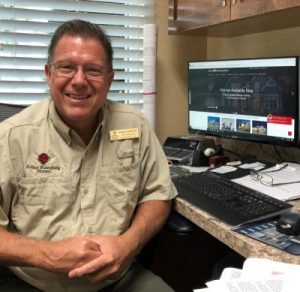 James Pobuda
Vice President, New Home Construction
James currently heads the Construction department for SandStar Homes/AR Homes by Arthur Rutenberg. He has been with SandStar since 2015 and brings a plethora of construction experience and knowledge and helps to keep the new home construction process running efficiently and smoothly for both clients and employees.
Allison Fenn, ASID
Design Studio Director, Interior Designer
Allison, a native of Lancaster, PA, graduated from Millersville University with a B.A. in graphic design and Parsons School of Design in NYC where she earned and associate degree in interior design.
Allison moved to Naples, FL, in 1991 where she began her interior design career with Collins and Dupont Interiors. Prior to starting her own business – Fenn & Company Interior Design, LLC – in 2012, Allison worked at Design Group West as a senior interior designer, where she spearheaded such projects as The Quarry Clubhouse and Beach Club in Naples as well as The Plantation Clubhouse in Fort Myers. Allison also worked for Arthur Rutenberg Homes as a senior interior designer where she was twice elected "Designer of the Year" and won a LBI Parade of Homes "Best Interior Design" award and a "Pinnacle" award for best interior design. 
Allison has over twenty-eight years of experience in the interior design field, is a professional member of ASID, certified by the National Council for Interior Design Qualification and is a Florida Licensed Interior Designer.
Cheryl Vogt
Kitchen and Bath Designer
As a Kitchen and Bath Designer, Cheryl works with the New Construction and Interiors divisions of SandStar and the AR Homes franchise. Her duties include cabinetry design, assisting with the selections process, client meetings, product research and client/vendor correspondence.
Cheryl graduated with an A.S. in interior design at Southwest Florida College and currently resides in North Port with her husband, Chad.
Sue Kim
Design Associate
As a Design Associate, Sue assists the Remodeling and Interiors divisions of SandStar with several administrative duties, including design drawings, product research and client/vendor correspondence. She also helps run the day to day operation of the SandStar Design Center.
Jessica Porto
Marketing Director
Jessica handles the marketing aspects for SandStar, including running and maintaining the company's social media sites and website, creating in-house and local marketing materials, such as ads, flyers, brochures/pamphlets, events, etc., and handling any other marketing needs. She also runs all email marketing, which includes the monthly Newsletter, The SandStar Insider.
Jessica graduated with an A.S. in interior design at Southwest Florida College. She currently resides in Lincolnton, North Carolina, with her family.
Michele Garcia
Accountant
As an accountant, Michele's main responsibility is Accounts Payable, which includes processing vendor invoices for payment, customer payments, handyman invoices and payroll processing. She also handles bookkeeping for the rental department.
Michele has been with SandStar since July 2018 and has an associate degree in accounting. She worked in various aspects of the accounting field for 27 years in Allentown, PA, before moving to Florida in 2018. Michele currently lives in Port Charlotte with her husband of 25 years and their new puppy Chloe. They have always loved boating, fishing and going to the beach and are finally living the dream here in sunny Florida!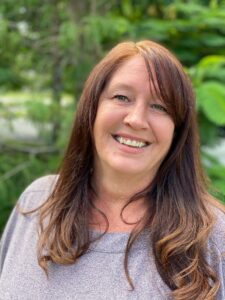 Denise Bell
Accounts Receivable Associate
Denise handles Invoicing to our clients within all the company divisions, as well as some of the back office accounting, including bank reconciliations, journal entries and other general accounting functions. She has worked in the construction industry for approximately 20 years in various capacities within the accounting field.
Denise started her journey with Sandstar in March 2020 and has become an integral part of the team. She and her family relocated to Florida from Tucson, Arizona, in 2016 and she currently lives in Port Charlotte with her husband and two daughters. They absolutely love the Florida beaches and all of the interesting activities and wildlife that Florida has to offer.
David Tam
Purchasing Manager, New Home Division
Having joined the SandStar family in January 2019, David manages the daily purchasing activities of our SandStar Homes/AR Homes by Arthur Rutenberg division. He works with vendors, employees and clients to ensure the proper and accurate ordering of materials for every new home construction project.
Marisa Liberti
New Home Sales Consultant
Marisa is a licensed realtor and she joins us as a New Home Sales Consultant for SandStar Homes/AR Homes by Arthur Rutenberg. Her responsibilities include daily operations of our model home, realtor interactions, customer contact, marketing and administration. She has worked 25+ years in the creative field of fashion and has a keen eye for design and interiors.
Donna Saidi
New Home Sales Consultant
Originally from Indiana, Donna moved to Sarasota in 1997. For the past six years, she has worked as a new home sales consultant in Charlotte, Sarasota and Manatee counties for both production and luxury home builders. As a New Home Sales Consultant for SandStar Homes/AR Homes by Arthur Rutenberg, her responsibilities include the daily operations of our model home, marketing, administration and customer contact.
Deborah Abbott
Customer Concierge
As Customer Concierge, Deborah will be one of the first faces you see when entering the main office. She interacts with employees, vendors and clients on a daily basis to provide quality customer service and to make the SandStar experience as smooth and satisfying as possible.
Originally from Pasadena, California, Deborah currently lives in Port Charlotte with her husband, Tyler. Her interests include interior decorating, farmers' markets, finding new ways to stay healthy and soaking up the Florida sun!
Tim Crowe
Handyman Services Manager
Tim has been with SandStar since 2011. As our head handyman, he brings a plethora of knowledge and many years of construction experience to our Handyman and Home Maintenance divisions. From changing light bulbs or smoke alarm batteries on high ceilings to any type of construction repair, Tim is the person to handle your "to-do" list AND all of your home maintenance needs!