About SandStar
For over 40 years, our award-winning companies have been dedicated to high-quality construction in Charlotte County, Florida. Today, we are recognized for quality and experience within the building industry. This has been earned by years of commitment to the local community.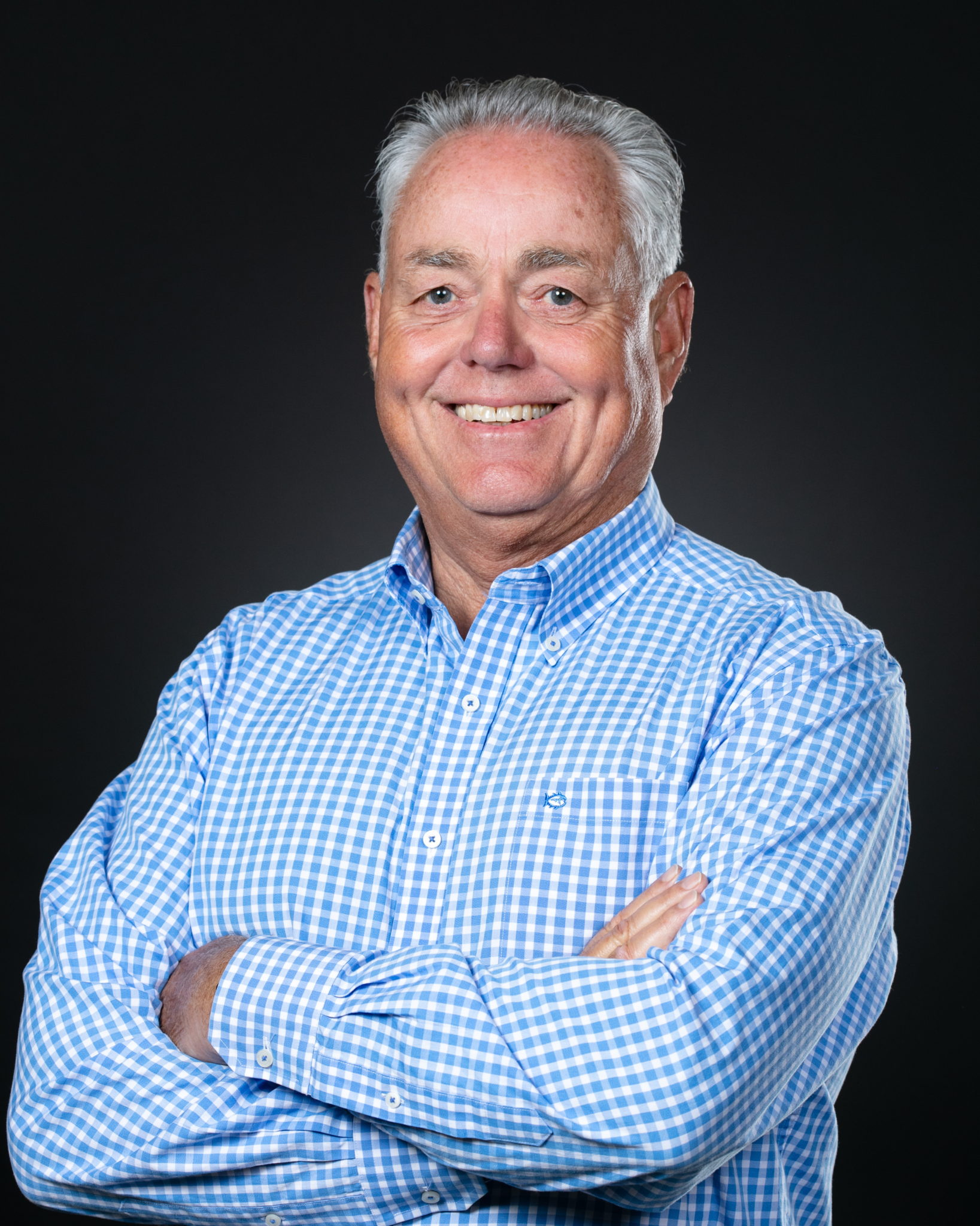 President
FCMB, GMB, CAPS, CGR, CGP
Jim Sanders is President and Founder of Five Star General Contracting, Inc., the parent company of the SandStar family of companies that include:
SandStar Remodeling
SandStar Interiors
AR Homes® Punta Gorda (SandStar Homes, LLC)
SandStar Custom Cabinetry
SandStar Commercial Construction
SandStar Handyman & Home Maintenance Services
Five Star Realty of Charlotte County, Inc.
A graduate of the University of Florida's School of Architecture with a degree in Building Construction, he also holds a Class A General Contractors license, as well as a Florida Real Estate Brokers license.
Jim is a member of the Charlotte/DeSoto Building Industry Association (twice past, president), Building Industry Oversight Committee, Charlotte County & Punta Gorda Chambers of Commerce, Rotary Club of Punta Gorda (past president), Professional Remodelers Council 20 Club (past chair).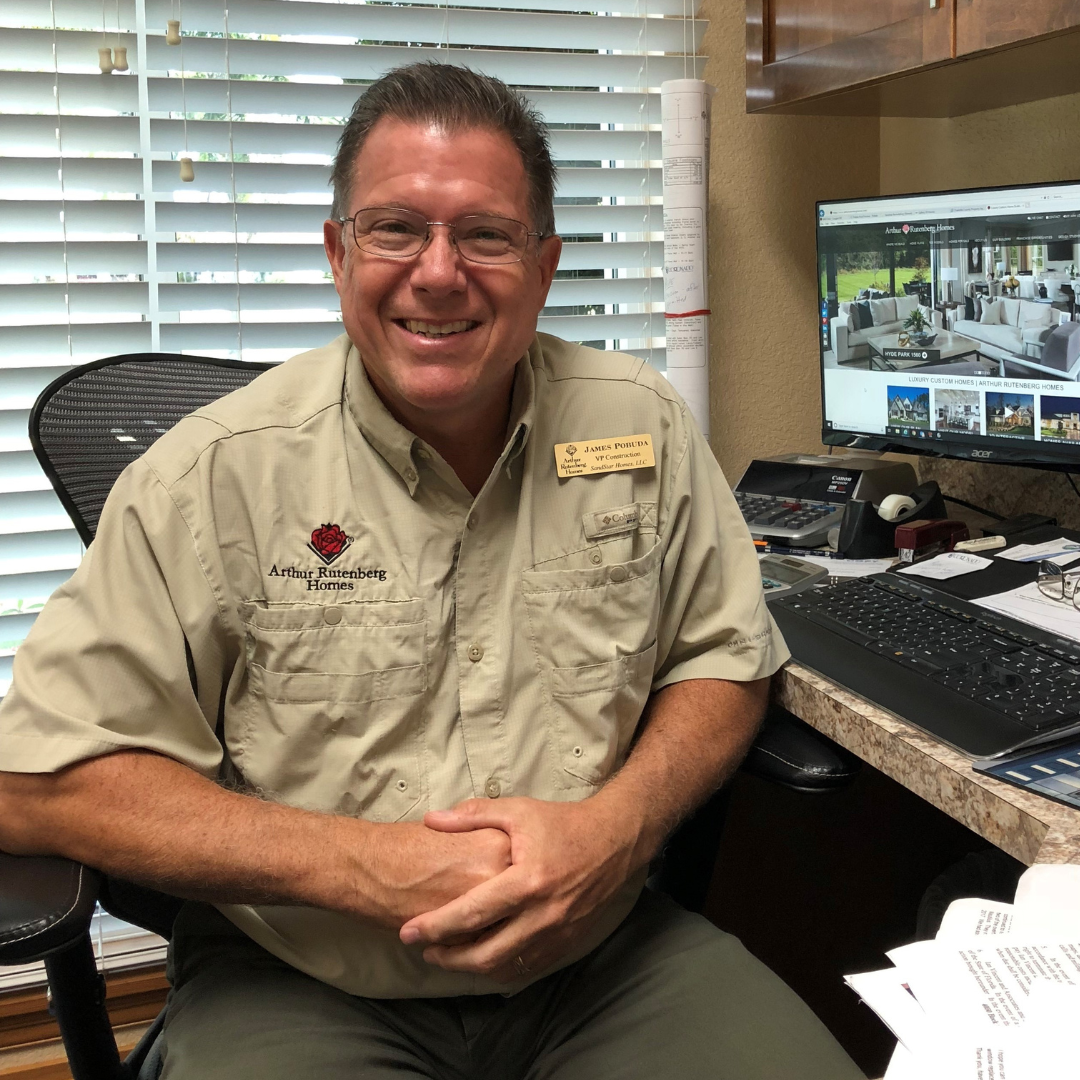 James Pobuda
Vice President,
Construction
AR Homes® (SandStar Homes, LLC)
Biography
James currently heads the construction department for AR Homes® Punta Gorda (SandStar Homes, LLC). He has been with SandStar since 2015 and brings a plethora of construction experience and knowledge and helps to keep the home building process running efficiently and smoothly for clients, vendors and employees.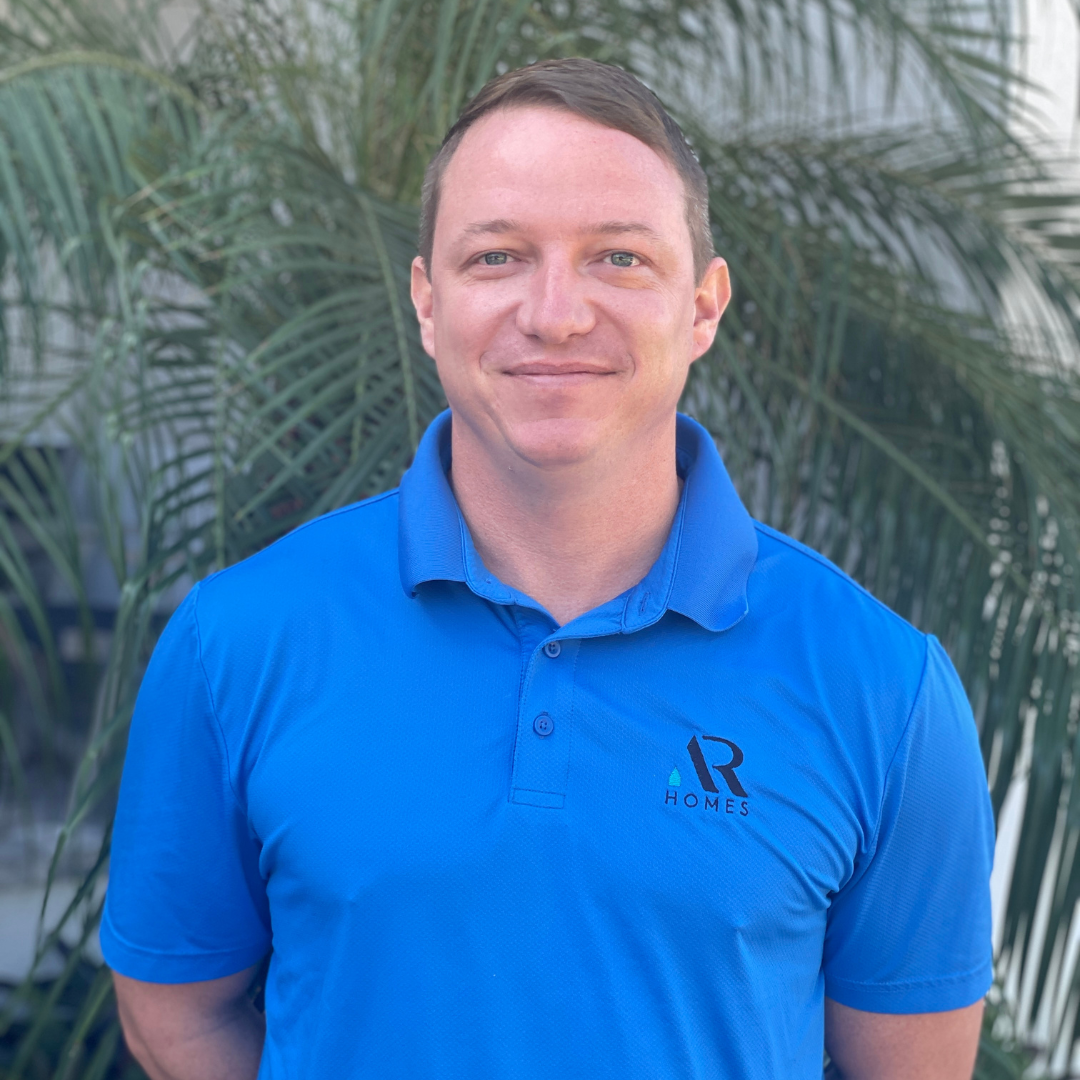 David Tam
Purchasing Manager
AR Homes® (SandStar Homes, LLC)
Biography
As our purchasing manager, David assists in procuring materials for new construction homes. Some of his duties include estimating, maintaining supply chains, invoice auditing, implementing job budgets, tracking the cost book of labor and materials, and maintaining job selections.
David is originally from Granger, Indiana, and moved to Florida when he was sixteen. He graduated from Florida Southwestern College with a Bachelor of Arts in management. He also served in the U.S. Coast Guard and was an account manager for a national mechanical contractor.
In his free time, David likes to spend time with his beautiful wife, Lindsey. He stays active and enjoys activities such as fishing, shooting, golfing, baseball, basketball, and watching Notre Dame football. For David, it's all about sports, sports, and more sports!

Allison Fenn, ASID
Interior Designer – Design Studio Director
SandStar Interiors
Biography
Allison is dedicated to assisting new home buyers with all the interior and exterior selections for their homes and helping all clients with full-service design projects, including privacy and decorative window treatments, furniture, wallcoverings, art, and accessories.
She earned a Bachelor of Science in graphic design from Millersville University in 1987 and an Associate of Applied Science in interior design from Parsons School of Design in New York City in 1990. She has 32 years of commercial and residential interior design experience in Southwest Florida.
Some of Allison's professional achievements include the Lee County Parade of Homes Best Interior Design Award, the 1998 LBIA Pinnacle Award for "Best Interior Design," and the 1999 & 2000 AR Homes Designer of the Year Award. She is certified by the National Council for Interior Design Qualification and is a Florida Licensed Interior Designer.
Allison is passionate about all forms of art and architecture and creating sterling silver jewelry and silver smithing. She has two fur babies, Georgi and Marvin.

Cheryl Vogt
Kitchen and Bath Designer
AR Homes® (SandStar Homes, LLC)
Biography
Cheryl is our talented Kitchen and Bath Designer and has been with our company since 2013. Her duties include cabinetry design and ordering, tile design elevations using AutoCAD, assisting clients with the selections process, and client/vendor correspondence. She works closely with construction managers to ensure jobs are completed to meet clients' expectations. One of Cheryl's highlighted achievements was winning the 2022 Top Producer Award for Executive Cabinetry!
Cheryl graduated from Southwest Florida College with an Associate of Science degree in interior design and currently resides in North Port with her husband, Chad, and they have one daughter, Jessica. Cheryl enjoys many activities, such as boating, four-wheeling, gardening, fashion and design, and spending time with her dogs.

Sue Kim
Project Coordinator
SandStar Remodeling
Biography
Sue has been a SandStar team member since 2018. She began as a Design Associate and was recently promoted to the Remodeling Project Coordinator. She assists in all areas of production, including – but not limited to – purchasing, scheduling, and permitting.
Originally from the New York City area, Sue graduated from Ringling School of Art and Design with a Bachelor of Fine Arts in interior design. She is married with one son.

Dana Lokker
Sales & Design Consultant
SandStar Remodeling
Biography
Dana joins the SandStar family as a Sales & Design Consultant. She meets with prospective clients, assists with the design process as well as writing and presenting proposals.
Dana has worked with some of the area's most respected builders, remodelers, and cabinet manufacturers, which has provided her a wonderful career in the sales and design industry along with the opportunities to be part of making dreams a reality for her neighbors and friends.
Originally from Illinois, Dana has been a resident of SWFL for over twenty-five years. She has four grown children – Breanne, Kaylee, Crystal, and Kyle – and loves to fill her free time with outdoor activities, such as gardening, horseback riding, and scuba diving.

Morgan Hall
Project Coordinator
SandStar Companies
Biography
Morgan is our multi-faceted project coordinator and helps with permitting and any questions clients may have. She recently moved from Washington, where she worked on a nuclear construction and clean-up site. She has also worked several remodeling and new construction jobs, both commercial and residential. She received her Associate of Arts in the Pacific Northwest. Morgan enjoys a good cup of coffee, baking, and an interesting book, and her favorite way to de-stress is a good gym workout!

Tim Crowe
Manager
Handyman Services & Home Maintenance
Biography
Tim has been with SandStar since 2011. As our head handyman, he brings a plethora of knowledge and many years of construction experience to our Handyman and Home Maintenance divisions. From changing light bulbs or smoke alarm batteries on high ceilings to any type of construction repair, Tim is the person to handle your "to-do" list AND all of your home maintenance needs!

Desiree Harnish
Controller
SandStar Companies
Biography
Desiree joined the team in 2021 as our controller and acts as the financial steward for our companies, overseeing all the accounting functions. Desiree was born and lived in Indiana, where she earned a Bachelor of Arts in accounting from Indiana Wesleyan University and a Master of Business Administration from Ball State University before making the official move to Florida in January 2021.
She and her husband of over thirty years, Chris, have two daughters and three grandchildren. Desiree's interests include boating, gardening, fishing, cooking, and, most especially, spending time with her grandchildren!

Janique Tenney
Accounts Payable
SandStar Companies
Biography
As Accounts Payable, Janique plays a vital role in our company. She performs day-to-day financial transactions, including verifying, classifying, and recording accounts payable. She verifies and investigates discrepancies, if any, by reconciling vendor accounts and monthly vendor statements. She also prepares and processes lien releases and Notice to Owner (NTO) documents to and from subcontractors.
Janique attended Gulf Coast University in Fort Myers and has always had an integral part in her family's business, from taking over accounting duties to even electrical work. But Janique's accomplishments don't stop there. She's also a CNA (certified nursing assistant) and provides pastoral care leadership while assisting her husband, Shane, in outreach ministries for their church.
When not working or spending time with her husband and their cat, Linkx, and dog, Copper, Janique enjoys cooking and baking, attending church events, sewing and crafts, taking long hikes to explore nature, kayaking, and riding bikes.

Nicole Evans
Purchasing Manager / Accounts Receivable
SandStar Companies
Biography
Nicole has been running her own businesses since 2012, bringing her savviness to our team. She graduated from Western Illinois University in 2013 with a Bachelor of Science in business management with an emphasis in accounting.
As purchasing manager, Nicole procures the materials needed to complete new construction projects. As accounts receivable, she monitors and manages billing accounts and follows up with any customers on payments due during the project.
Nicole is married to Jason Evans (who just so happens to be our remodeling production manager for SandStar Remodeling!), and they have seven children, two grandchildren, and one dog, Waylon. They are originally from Iowa and enjoy boating and fishing in their spare time.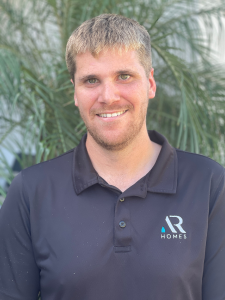 Andrew Green
Construction Manager
AR Homes® (SandStar Homes, LLC)
Biography
Joining us in 2021, Andrew manages the day-to-day activities of building new custom homes, such as coordinating schedules, quality control, and maintaining communication with clients and subcontractors.
He earned an Associate of Applied Science in construction technology and a Bachelor of Science in construction management. Andrew enjoys many interests in his spare time, such as scuba diving, bicycling, hiking and shooting.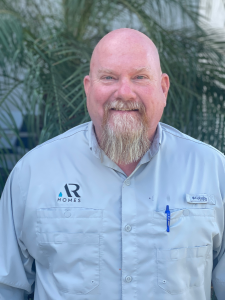 Bill Columbia
Construction Manager
AR Homes® (SandStar Homes, LLC)
Biography
Bill is a retired police officer who has won numerous "Officer of the Year" awards as well as the Medal of Honor. He earned his bachelor's degree in 2007 from Hodges University and joined us as a construction manager in May of 2023.
Bill has five children: Bill Jr. (UCF 2012), Matt (FGCU 2023), Lauren (USF 2023), Bryan (UF 2024), and Danielle (FGCU 2026). He enjoys bowling, Men's League Softball, the N.Y. Yankees, and Notre Dame "Fighting Irish" football and baseball.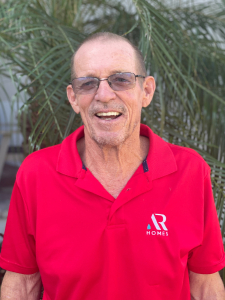 David Tam Sr.
Construction Manager
AR Homes® (SandStar Homes, LLC)
Biography
With over fifty years in the construction industry, David oversees the building of new homes from start to completion. He has helped build houses, shopping centers, roads, and golf courses and owned a construction business for over twenty years.
David is married with three adult children, six grandchildren, and one great-grandchild! In his leisure time, David enjoys building furniture and gardening.

Marisa Liberti
Sales Consultant
AR Homes® (SandStar Homes, LLC)
Biography
Marisa Liberti, a licensed realtor and Top Club winner (2021), joined our team as a new home consultant in 2017. With extensive experience in the creative field as a fashion designer, she has a keen eye for design. She is dedicated to helping clients realize the dream of owning a custom AR home and ultimately contributing to their happiness.
Marisa earned a Bachelor of Arts from Rutgers University and an Associate of Applied Science in fashion design from the Fashion Institute of Technology in New York City. She is married to Randy Crouch and has two adult, married step-children and two step-grandchildren. Marisa enjoys traveling, painting, cooking, and her three fur babies: a German Shepherd, a Border Collie, and a Pomeranian.

Jessica Porto
Marketing Director
SandStar Companies
Biography
Initially joining SandStar in 2015 as a Design Associate, Jessica now handles all marketing aspects for the SandStar companies, including running and maintaining the website and social media accounts, as well as creating in-house and local marketing materials – both printed and digital. She also runs all email marketing, which includes the monthly newsletter, The SandStar Insider.
Jessica graduated from Southwest Florida College with an Associate of Science in interior design. She currently resides in Lincolnton, North Carolina, where her hobbies include reading, writing, cooking/baking, staying active, and being with family.
Ready to Get Started? Tell Us About Your Project.
Fill out the form below and a member of our team will contact you to discuss your potential project and the next steps.