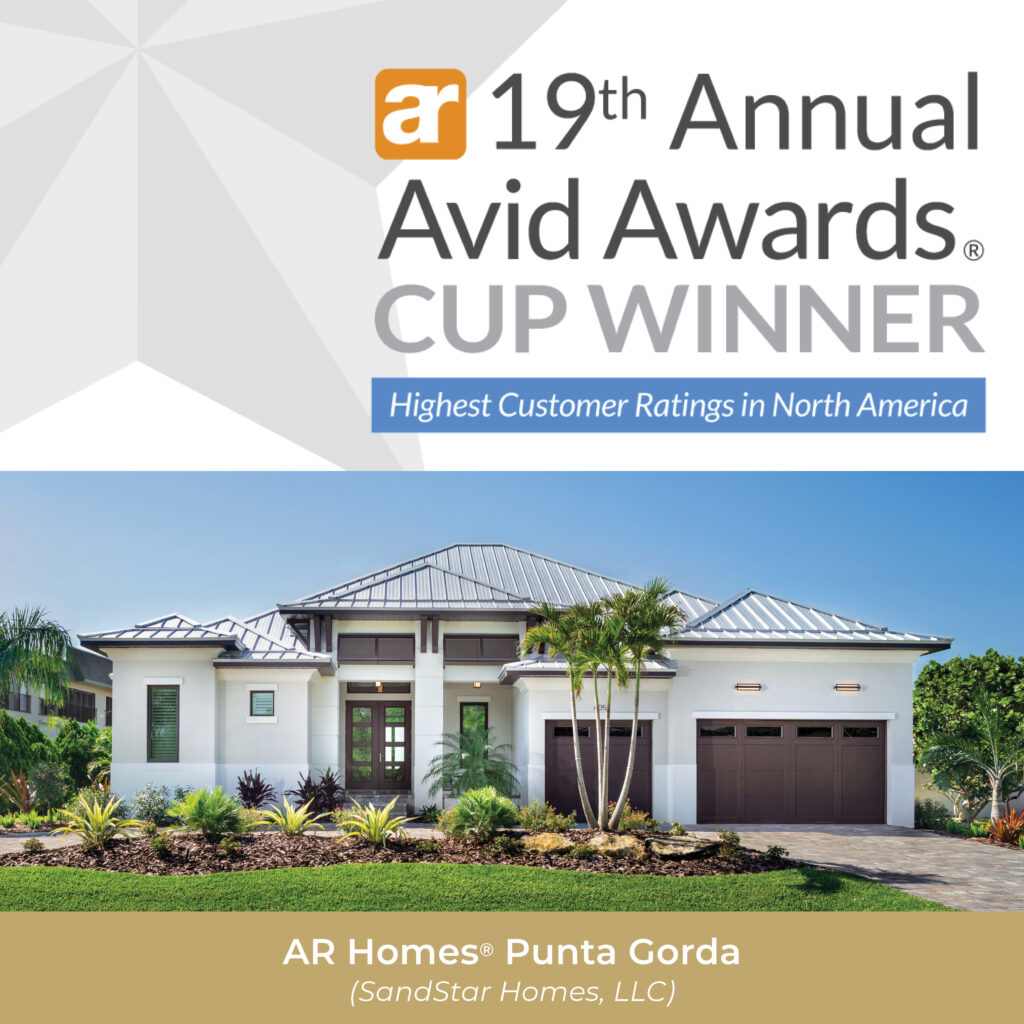 AR Homes® Punta Gorda (SandStar Homes, LLC) was incredibly honored to have once again received the top award – the Avid Cup – from the 19th Annual Avid Awards alongside another AR Homes® franchise: AR Homes® Lake City (Bryan Zecher Homes, Inc.). To know that six franchises received prestigious Avid awards is an incredible achievement and testament to the AR Homes® brand and legacy for excellence.
"Our team is so proud to have won the Avid Award and especially in these challenging times of supply chain issues when all they hear from clients is why is it taking so long to complete our new home—it's a breath of fresh air for the team to be acknowledged knowing they are doing the best for our clients!" – Jim Sanders, President of AR Homes® Punta Gorda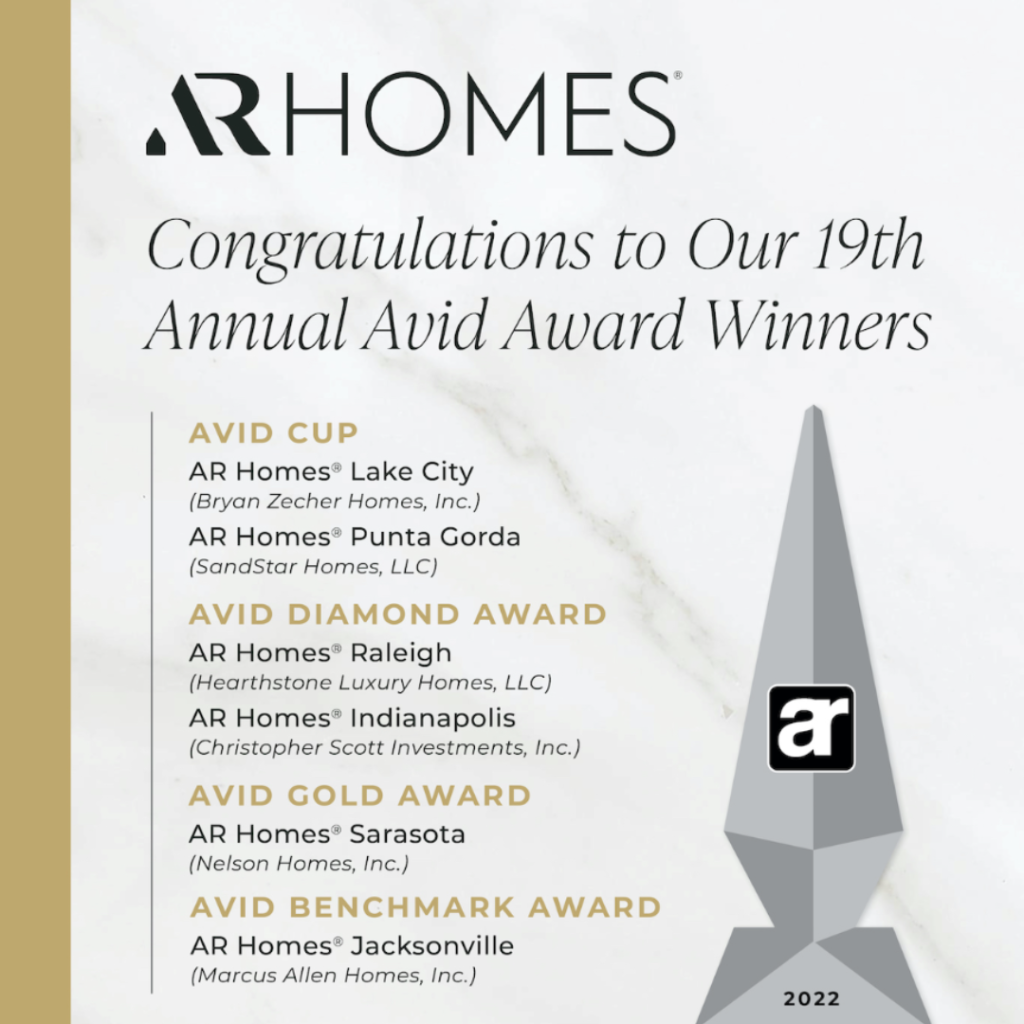 AR Homes® Punta Gorda also earned the Avid Cup in 2017, 2018, 2020, and 2021, making this our third consecutive year to receive this prestigious award and fifth year overall.
The annual Avid Awards recognize homebuilders throughout the U.S. for scoring highest with their customers on homebuying experience surveys. The Avid Cup is the top award and recognizes the builder with the highest customer ratings, across all surveys, from contract signing through one-year of home ownership.
CLICK HERE to read the full press release.
CLICK HERE to learn more about AR Homes® Punta Gorda (SandStar Homes, LLC)