What We Do
Our maintenance service will address items in your new or existing home that need attention monthly, semi-annually and yearly that are not covered by a warranty but necessary to keep your home running efficiently

Common Maintenance Items Include:
Test smoke/carbon monoxide alarms and clean detector openings with a vacuum
Check gutters, downspouts and underground drains for blockage

 

Clean roof valleys and gutters
Check dryer vents and around appliances for dangerous lint/dust build-up and clean
Clean or replace air filters
Check screws on lock sets and hardware

 

Check for separations in caulking around sinks, tubs, counters and backsplashes

 

Check for separations in caulking around ceramic floors, walls and window sills
Inspect and re-caulk, if necessary, around all exterior openings
Check cabinet drawers and hinges for proper alignment

 

Inspect water supply lines and valves to sinks, toilets, etc.

 

Inspect faucet aerators, spray nozzles and drains 

 

Inspect pipes and drains for leakage

 

Inspect window, door and enclosure screens

 

Lubricate moving parts on garage overhead door

 

  

 

Lubricate bi-fold doors and swing doors
Touch up ceramic tile grout as necessary
Inspect skylights, roof vents, etc. for loose flashing or gaps in caulking
Drain the water heater

 

Flush a tankless gas water heater
Free Assessment, Customized Plans!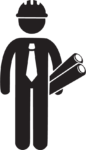 We will come to your home and review all the items you want maintained and / or require maintenance.  You pick and choose which items you want us to maintain and the frequency.
Your Personal SandStar Home Maintenance Plan Will Be Tailored to Suit YOUR Needs!
Call Today For a Free Home Assessment