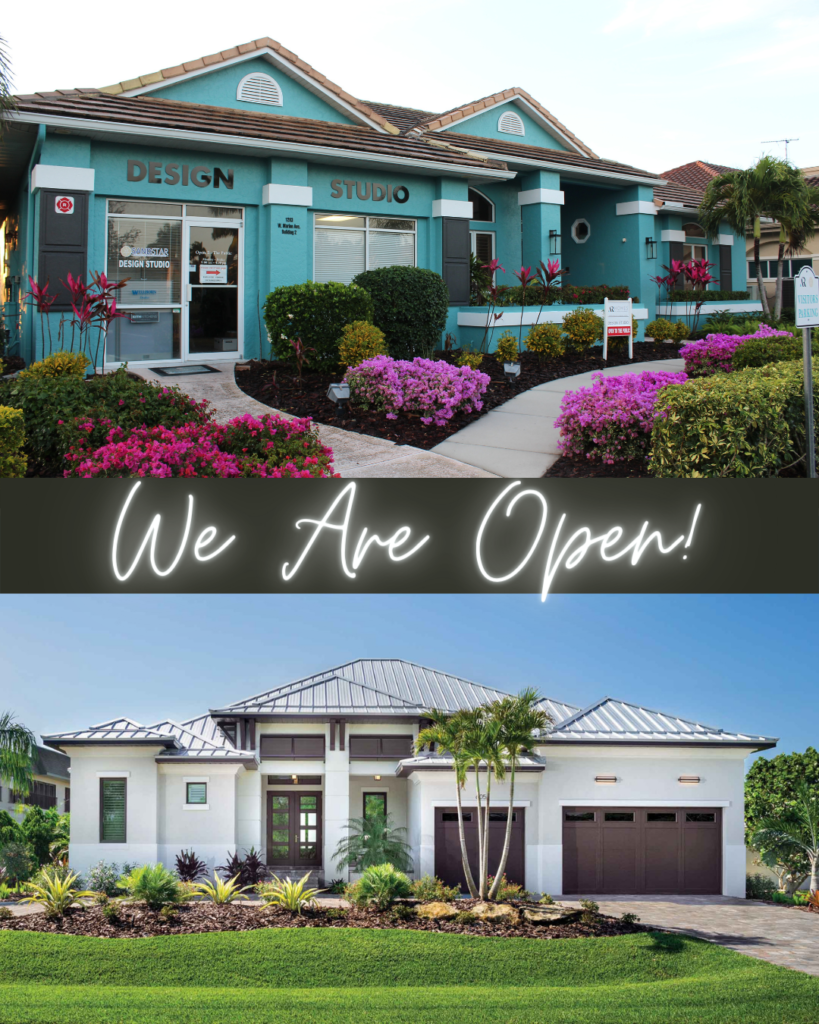 Though we are still waiting on the insurance adjuster to arrive and inspect the damages so we can begin the renovation work, we are happy to announce that we are open and operating at our office and Design Studio, located at 1203 West Marion Avenue in Punta Gorda (across from Fishermen's Village).
Our model home, the Regatta, located at 605 West Henry Street in Punta Gorda, is also open with regular hours, having returned weeks ago due to zero damages sustained from Hurricane Ian.
Our staff has kept a positive attitude through these challenging times and continues to put in extra hours for our clients.