Builder Gold Cup Awarded to Jim Sanders of SandStar Homes.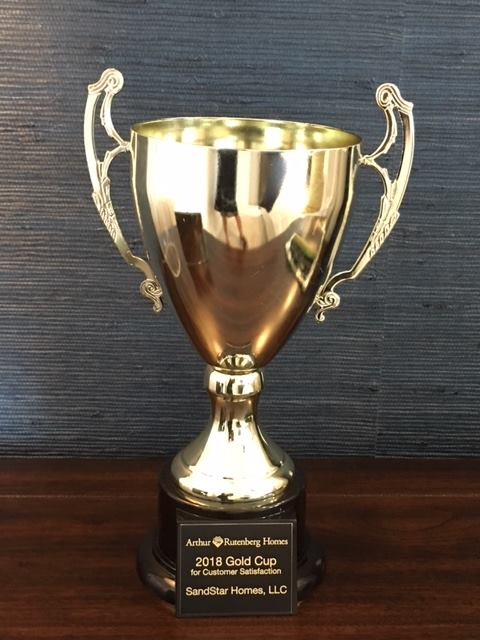 The 27th annual Arthur Rutenberg Homes Pride In Partnership awards dinner was held June 23rd at The Mayflower Hotel Inn in Washington, DC. Awards were presented to ARH franchisees and vendor partners who exhibited noteworthy performances during the past year.
Builder Gold Cup Award went to Jim Sanders of SandStar Homes.
The Builder Gold Cup is awarded to the franchise with the highest customer satisfaction rating this past year based on customer surveys.
It recognizes outstanding performance in critical success factors, including service promptness, courtesy of staff, quality control, and the addressing of customers' concerns – all as rated by its customers.
Thank you to all our customers for allowing us into their lives and making their dreams come true!