We are at once delighted and disheartened to announce that Larry Sandles, Vice President of SandStar Companies, is retiring at the end of this year. Larry's retirement is our loss, but a well-deserved respite for him. Please join us in extending best wishes to Larry and his family in their new adventure. And, in turn, Larry has written a few words below that he would like to share with our valued friends and clients.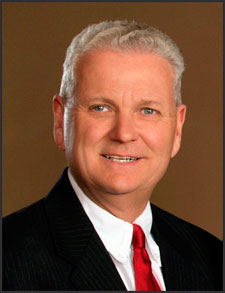 With Sincere Gratitude and Extreme Humbleness
Some 34 years ago I arrived in Punta Gorda and started a journey that has been far beyond my wildest dreams. In that time I have had the distinct pleasure of working with the hundreds and hundreds of clients who have become friends/family to me. My philosophy has always been to do the right thing and treat others as you'd want to be treated, and while not always hitting the mark I hope I've come close. You (our clients) have enriched my life immensely and never did I ever imagine just how much God would bless my family and myself. We've been able to build a fabulous company over the years with a dedicated and hardworking team. To them I am deeply indebted.
So what is my new job title? RETIRED 12/31/17! The next chapter is summers at our lake home in Tennessee, traveling and enjoying life. I plan to spend winters in Punta Gorda, where Joni and I intend to keep a home. My best to each and every one of you!
Larry J. Sandles
On behalf of everyone here at the company, we will miss Larry dearly and wish him the best of luck.