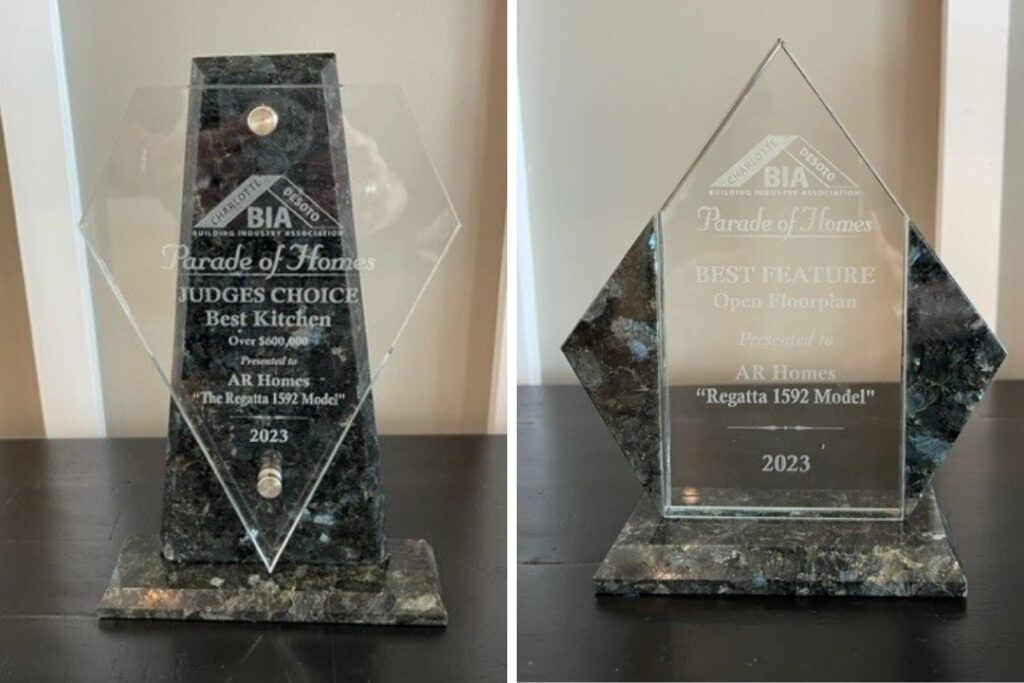 The Regatta, our model home for AR Homes® Punta Gorda (SandStar Homes, LLC), won two awards at the 2023 Parade of Homes Diamond Gala!
JUDGES' CHOICE Best Kitchen
($600,000 & Up Category)
BEST FEATURE Open Floorplan
Hosted by the Charlotte-DeSoto Building Industry Association (CDBIA), the SWFL Parade of Homes is an annual, multi-site parade from the greater Charlotte County area, including Punta Gorda, Port Charlotte, Englewood, South Gulf Cove, Rotonda West, Babcock Ranch and North Port, and offers residents and visitors an opportunity to take a self-guided tour through the most beautiful communities with model homes from the area's premier builders.
CLICK HERE to read more about the Southwest Florida Parade of Homes.
Visit our Regatta model located at 605 West Henry Street, Punta Gorda, FL 33950.