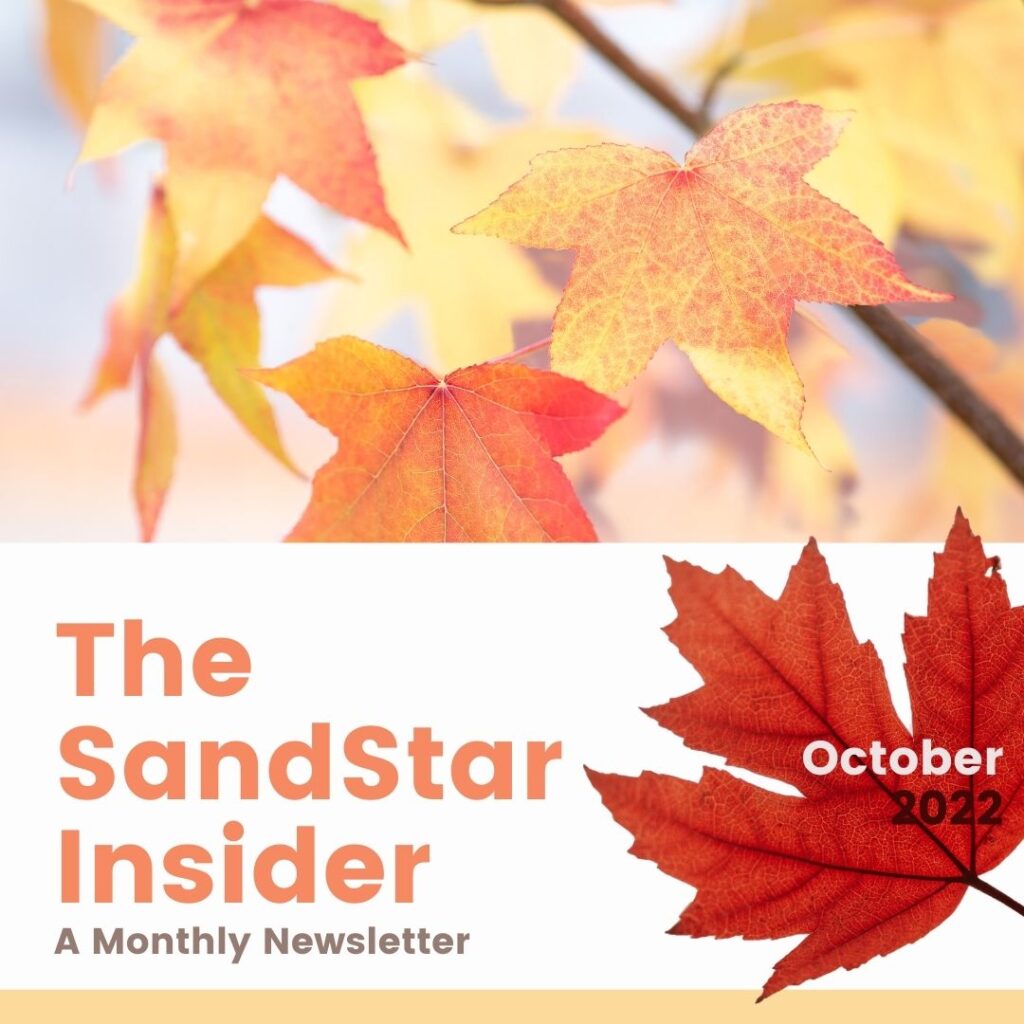 📰 The October 2022 issue of The SandStar Insider is now available! Stories to explore:
Featured article: Festive Decor Ideas: Thanksgiving 2022 🥧
Company-wide update 📢
This month's featured plan in "Punta Gorda's Hot List" 🔥
Sherwin-Williams' Color of the Month for October 🎨
Daltile releases new trend report: Self-Expressionism
CLICK HERE TO READ THE NEWSLETTER.
To stay up to date with the latest news, updates, and exclusive content from the SandStar family of companies, sign up for our FREE monthly newsletter by going to SandStarRemodeling.com/Newsletter.