For over 40 years, our award winning building and remodeling company has been dedicated to high quality construction in Charlotte County, Florida. Today, we are recognized for quality and experience within the construction industry. This has been earned by years of commitment to the local community. Read more about the journey we started in 1981 below.
1981
Jim Sanders founded Five Star General Contracting, Inc., a full-service contracting firm involved in all aspects of building, including single-family home, condominium, remodeling and commercial construction in Charlotte, Lee, Collier and Sarasota counties.
1992
Larry Sandles joined Five Star General Contracting, Inc., as Vice President. Prior to joining Five Star, he was Vice President and a senior project manager with Sun Castle Builders of Punta Gorda. Larry's varied responsibilities at Sun Castle included supervision of all aspects of construction, from home conception to completion, and the daily business operations of the company.
1997
Jim and Larry completed their first collaborative construction effort under the new SandStar Custom Homes banner with the opening of the Grande Vista II model in May. SandStar Custom Homes was founded to highlight their award winning custom home endeavors, and focused on their "design and build" high-end, custom residential homes, while Five Star General Contracting continued its successful commercial and remodeling enterprise.
2004
Hurricane Charley slammed into the West coast of Florida, with its eye passing over Punta Gorda, FL. The SandStar team went into action and began helping their customers and their community rebuild one brick at a time.
2005
"SandStar" became the primary brand that included the following businesses: SandStar Homes, LLC | SandStar Remodeling| SandStar Custom Kitchens and Baths|SandStar Custom Cabinetry | SandStar Commercial Construction
2007
SandStar joined the Arthur Rutenberg Homes franchise family for new home construction and became Arthur Rutenberg Homes/Sandstar Homes, LLC, serving all of Charlotte County.
2011 – 2012
SandStar added two new divisions to their family: "Interiors by SandStar" and "SandStar Handyman Services," to help their clients decorate their new or remodeled homes and maintain them for a lifetime. Fully licensed for all phases of construction, SandStar takes the worry out of hiring the best people to work on your home.
2012
SandStar celebrated the opening of their new model home, the Turnberry. Located at 3456 Bal Harbor Boulevard in Punta Gorda. (Now closed)
2015
SandStar celebrated the opening of their new model home, the Turnberry II. Located at 3400 Bal Harbor Boulevard in Punta Gorda. (Now closed)
2017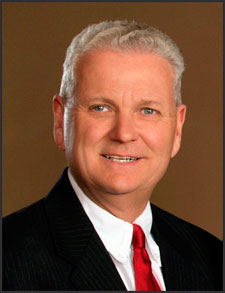 In December of 2017, SandStar was at once delighted and disheartened to announce that Larry Sandles, vice president of SandStar companies, was retiring at the end of the year. Larry's retirement was a loss for the company, but a well-deserved respite for him. CLICK HERE to read the official announcement and a few words from Larry on the SandStar Blog.
2018
SandStar added another new division to their family: "The SandStar Home Maintenance Program." This service was designed to address those items in your home that need attention monthly, semi-annually and annually. SandStar will come to your home and review all the items that require maintenance, then you pick and choose. Your personal SandStar home maintenance program will be tailored to suit your needs.
2019
SandStar celebrated the opening of their new model home, the Regatta. Located at 605 West Henry Street in Punta Gorda.
As a franchise of the luxury home builder, Arthur Rutenberg Homes announced their official rebranding to AR Homes by Arthur Rutenberg! CLICK HERE to discover luxury living.
2020
With the COVID-19 pandemic hitting the U.S. hard in the Spring of 2020, SandStar announced a special contest in honor of the dedication, sacrifice and selflessness of those currently working in the health industry to help support the COVID-19 fight. One Healthcare Hero in Charlotte County would receive a bathroom renovation up to $10,000 in retail value! It was not a decision made quickly or lightly by the judges. With over 100 nominations and a total of 47 people nominated, there were so many deserving of this award who embodied the definition of a Healthcare Hero. In May, SandStar announced that Lisa Ferrentino was the winner of the Charlotte County Healthcare Heroes contest. Lisa is a charge nurse at the COVID-19 Unit in the ICU at Fawcett Memorial Hospital. CLICK HERE to read the official announcement on the SandStar Blog.
Saying Goodbye: In September, with both heavy hearts and warm wishes, SandStar announced the retirement of their Interior Design Consultant, Olena Turkalo (Known as the famous "O" to many.) During her time at SandStar, Olena created beautiful interiors and provided excellent customer service. SandStar was very proud to have had her on their team. She and her husband Mark were now on to their next adventure – retirement! Click here to read a special message from Olena.
Saying Hello: Allison Fenn joined the crew as the new design consultant at SandStar Interiors. At the time she joined, Allison had over twenty-eight years of experience in the interior design field, is a professional member of ASID, certified by the National Council for Interior Design Qualification and is a Florida Licensed Interior Designer.