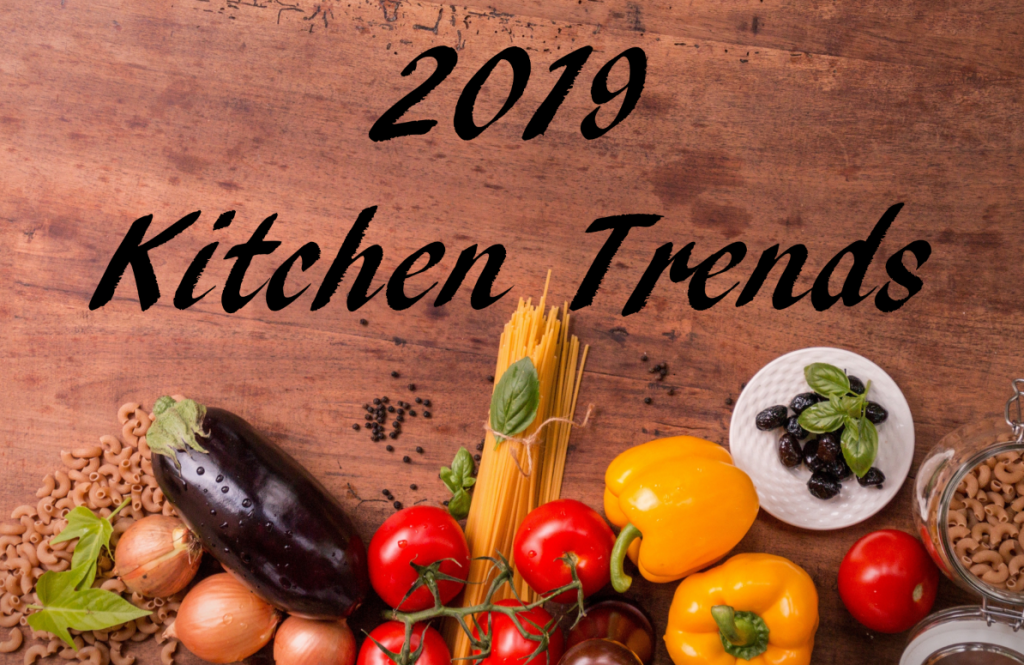 Everyone watches HGTV – even designers. (Shh . . . I
t's our dirty little secret!) Who doesn't want to see 
all of
 those fabulous transformations?
 Kitchens always seem to be at the top of the list. After all, it is the heart the home! 
So
 what are we seeing as the top trends for 2019?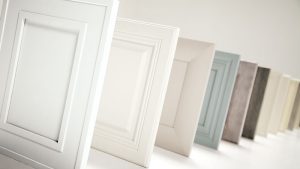 MIXED CABINET FINISHES:  Mixed finishes are still all the rage with white still leading the way.  However, in lieu of dark stained wood we're seeing blues, greens, natural wood tones and lighter shades of greys as the new accent colors. Essentially more "industrial" tones.
CONTRASTING TEXTURES:  We're seeing a combination of smooth and sleek mixed with rustic or chunky materials. Oak is back, now reinvented with light or medium grey stains and horizontal graining. Mix this with a smooth white painted finish, honed or brushed finish countertops and a glossy backsplash. 
MIXED METALS: Remember when everything had to be brushed nickel or oil rubbed bronze? Today's designers are mixing it up! Chrome and brushed gold. Black and stainless. The new Café appliances are offering a mix of metals in the hardware used on their ranges, refrigerators and dishwashers including brushed bronze and brushed pewter. Gunmetal is also a trend we're loving. This new finish provides fixtures with additional texture and depth. 
Custom hood from a recent SandStar Remodel!
INTEGRATED AND ONE-OF-A-KIND HOODS: Heavy stainless steel, professional style ranges are finding themselves kicked out of the residential kitchen. We're seeing hoods with a more artful presence.  Details such as nail heads and burnished finishes on metal hoods and simple panel details on wood hoods that match the cabinetry are one of the hot trends.  Wood hoods are also being showcased in natural wood finishes adding more texture to the kitchen.  Hoods painted in an accent finish are also on the rise, adding a pop of color to highlight the cooking area. 
OPEN SHELVING:  Another trend we're seeing is replacing some of the kitchen upper cabinets with open shelving.  Along with making the space more open, shelving provides an invitation to "make yourself at home" and the opportunity to show off pretty dishes and glassware.   
PENDANT LIGHT FIXTURES:  Pendant light fixtures are being sized up and are making a statement.  Instead of 3 mini pendants, use 2 larger ones.  Pendants are the sculptural jewelry of the kitchen that help denote the different areas in open floor plans. This is another area where there is a use of mixed metals.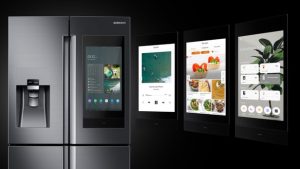 DIGITAL TECHNOLOGY:  We can't forget the appliances.  More manufacturers are adding wifi capability to their appliances, including refrigerators, microwaves, ovens and so on.  Wifi enabled espresso makers can prepare your morning cappuccino before you even get out of bed. Forgot to turn on the dishwasher before you left for golf/pickle ball/Zumba class? Simply open the app on your phone, start your dishwasher and you'll be able to empty the dishwasher when you return.  (I have to admit, this one freaks me out a bit. What if you use your oven to store Tupperware and you accidentally turn on your oven? Food for thought. . .) 
CLASSIC AND MODERN:  Kitchens in 2019 will be a mix of classic and modern. While people want modern amenities and integrated features, they don't want their kitchen to look like something from the Jetsons. They want their kitchens to feel warm and welcoming. 
NEW FINISHES FOR APPLIANCES:  Stainless steel is still at the top of the list, however, appliance manufacturers are recently adding new finishes to their line up. First there was slate and then black stainless. Now we're seeing matte black and matte white by Café. KitchenAid has added a red and cobalt blue finish to their gas range offerings. Looking for something a little more high end? Viking offers dark blue and Bordeaux finishes.
Now you may be asking, "How do I incorporate all of this?" The short answer: You don't. Simply select the trends or details that speak to your heart and that you can live with and use those. I love the concept of open shelving, but it's just not something I could live with. Your kitchen, as well as the rest of your home, should be a reflection of you, not every new design element that comes our way. 
Now, back to the Property Brother's marathon . . . 🙂
Abbey Roloff, CKD
Vice President of Design and Construction
SandStar Interiors and SandStar Remodeling