The Powder Bath
Have fun! Be different! Make a splash!
The Powder Bath is one of those small spaces where you can really have fun!  Fabulous wallpaper as well as unique vanity colors and styles are just some of the ways to reinvent up this small area.  Don't treat your powder room like an ordinary bathroom. See your half bath as a tiny treasure box waiting to be opened and discovered. The first secret to creating a gorgeous space is to consider what guests will see the first time they open the door. Here are some ideas to consider when thinking about updating your powder bath:
Wallpaper: Large scale, high contrast wallpaper expands a small space. Who'd have thought!  Large-scale wallpapers can be less overwhelming than a small-scale, busy pattern. Treat very large-scale paper as wall art, adding a focal point to your room without taking up any space. Go Bold or Go Home!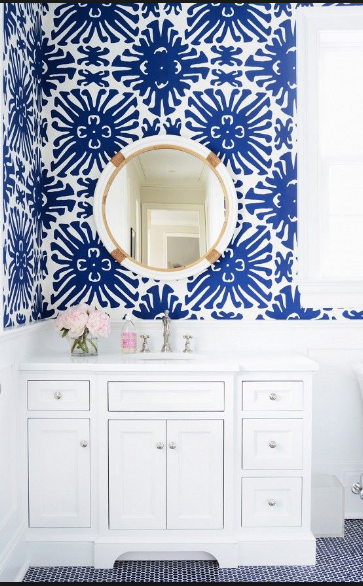 Tile a Wall: Another great accent is tile. Tiling just the wall area above the vanity can really make a simple mirror stand out. This is also a great way to use an over-budget tile you love without breaking the bank. (Honey, I just saved some money!)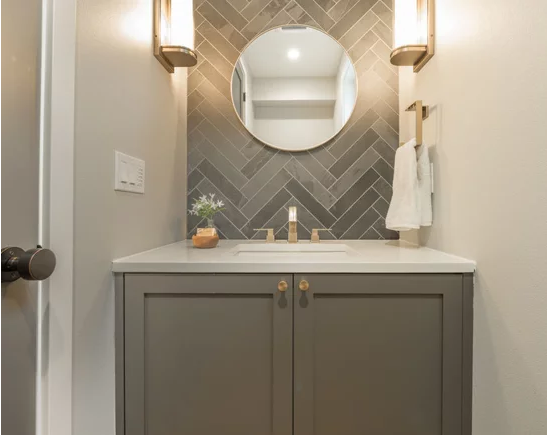 Oval or Other Mirror Shapes: You're not using the powder room to get ready in the morning so have some fun with different shaped mirrors.  (This is a great place to use that accent mirror you bought that was too small for where you thought you were going to put it but loved it so much you couldn't return it.)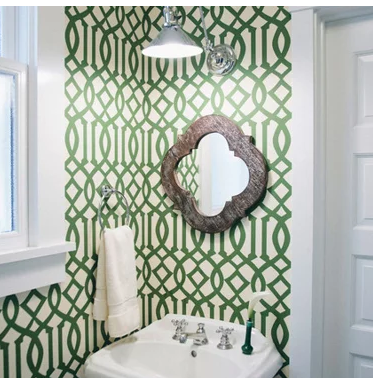 Get Moody: A powder bath doesn't need a lot of light and frankly the less natural light available, the better it works.  Soft lighting with a one of a kind fixture will provide your guests with a warm, cozy feeling and leaving the bath feeling movie-star ready.  (If I can't see my wrinkles, I don't have any… right?)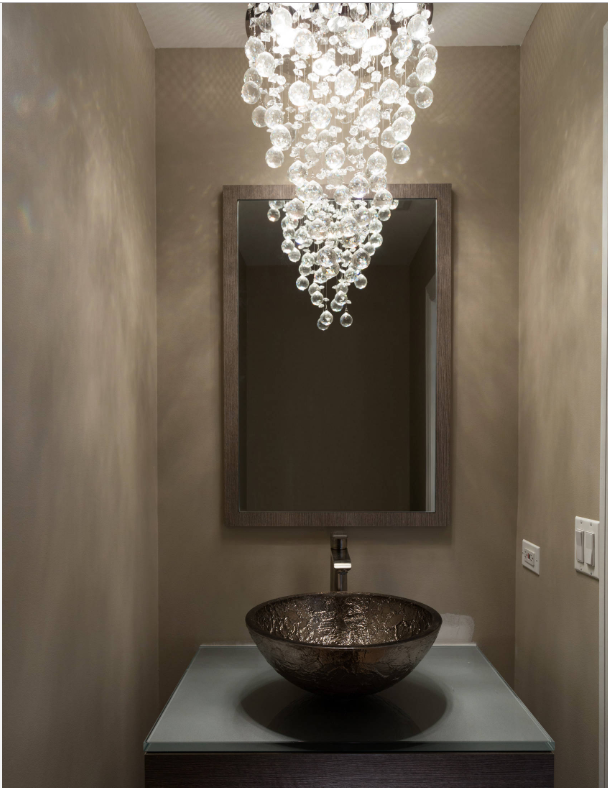 Beach It Up – Ready to get pool side? Turn your Powder (or Pool) Bath into a beach side retreat.  Guest will come out singing, "Toes in the water, toes in the sand."
Mix It Up – Grey is still hot as are the new various shades of gold. Mix them together for an elegant feel which is sure to have your guests feeling like they are visiting the Ritz Carlton.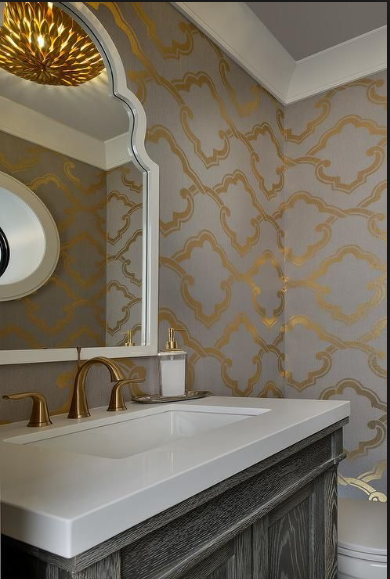 Wall Mounted Vanity: Wall mounted vanities provide a feeling of more visual space which can help that tiny room appear larger and help keep the under-cabinet clutter at bay. (As well as the bathroom snoopers – nothing to see here folks, just move along.)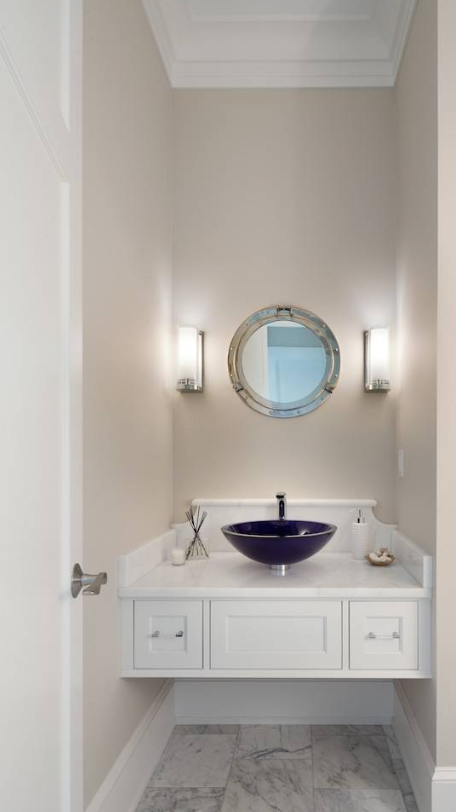 Go Wild – Animal prints can provide a fun and chic vibe. Rawr!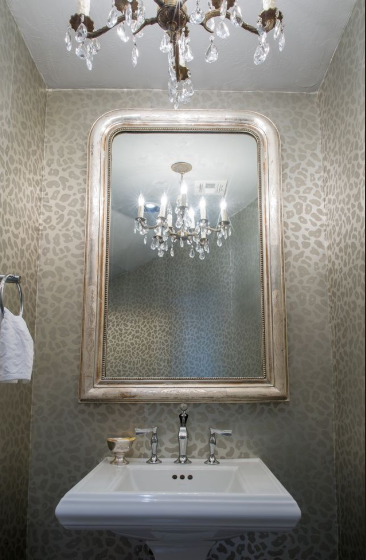 We hope you found some inspiration in the ideas and photos and when you're ready to take the next step, give us a call!
(941) 637-8080
Or visit our SandStar Design Center located at 1203 W Marion Avenue in Punta Gorda Isles.
Open Monday-Friday 9:00am – 4:30pm
Abbey Roloff
Vice President of Design & Construction
SandStar Interiors & Remodeling