The World of Sleeper Sofas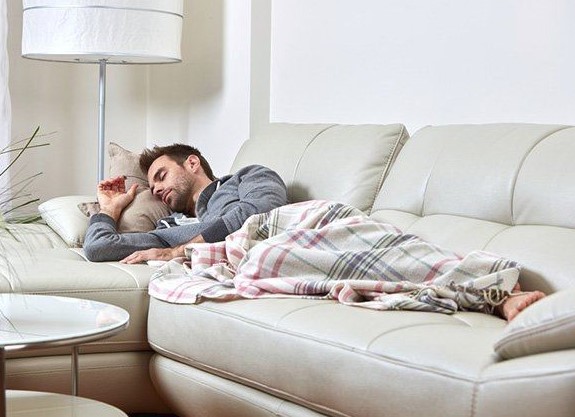 So, y
ou're thinking about buying a sofa sleeper
. 
Most likely,
 you are limited in space but you need the additional sleeping 
room
 to accommodate friends and family. 
There is much to
consider when selecting a sl
eeper sofa and i
n this article I will use examples from one of my
 favorite furniture
vendors because they
have
 such a 
wonderful product line
and the customizing options are fantastic. Please contact us to learn more about this line (contact information available at the end of this article.)
When beginning the selection process, the first thing that comes to my mind is always the styling. Here are the components to consider when building your own custom sleeper sofa: 
Sofa arm shape

Number of seat cushions and back cushions

Leg style and color

Option of nailheads

Firmness of cushions

Upholstery and pillow fabric including the all-important, new Performance Fabrics.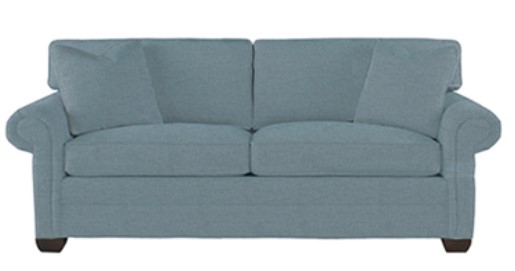 Shown above is a traditional roll arm sofa with two back cushions, two seat cushions and a "chow" leg. All sofas can have contrasting color welt trims as well!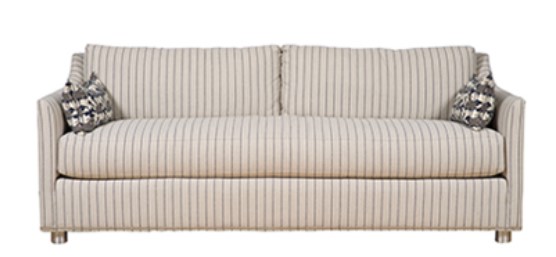 Pictured above is a wedge arm sofa with two back cushions, a single carriage seat cushion (my favorite), small kidney-shaped pillows and metal cylinder legs.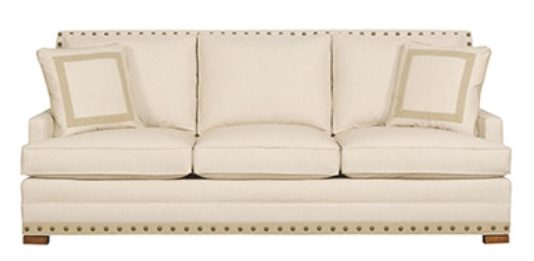 A transitional styled sofa is shown above with the large, wide-spaced nailheads and block legs.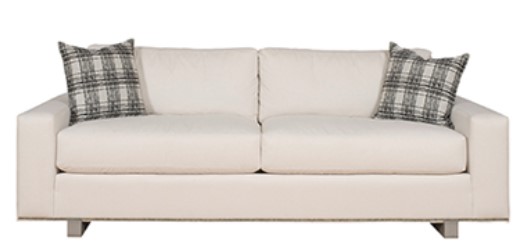 I have not seen too many modern style sleeper sofas! The one shown above is available here and we can customize with various fabrics.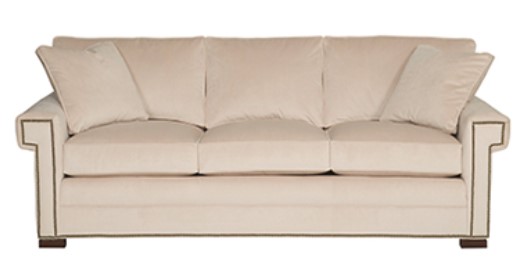 Above is a three seat, three back cushion sofa with a Greek Key arm and nailhead trim.  
There are approximately 10 more sofa styles from which you can choose. All the frames are hardwood, glued, screwed and double-doweled for strength.  
My next consideration is the usage:
Sofa sleepers don't have the built–in structure or springs that support the user which regular, non-sleeping sofas have, so the sitting experience is firmer and will feel differently. I must mention to you that my favorite furniture supplier recently won an award for the best "sitting" sleeper sofa. This is very important since you'll probably use it for sitting more often than you will use it for sleeping. But, of course, the "sleep" experience is also wonderful! Your guests will love you. 
Consider how often you will be unfolding your sofa bed, as this will help you decide where to place it. You may be able to create a secondary seating area that will be easily embraced by your existing sitting area. It's best not to have a heavy coffee table in front of the sleeper sofa that will often need to be moved to open up the sofa for your guests.   
Another point to consider is who will be using the sleeper most often. Will it be small children or adults? Couples? Aging parents? Mattress comfort is a very important component. If it will be mostly used by small children you should purchase a sofa bed with the standard mattress. But don't fear, these have been improved over the years so you won't have the metal bar hit you across the back anymore!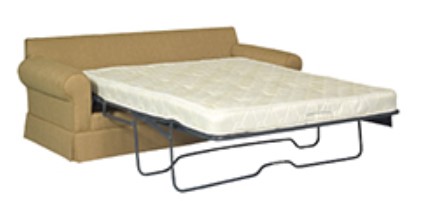 Pictured above is the Plush Lux 5 ½" inner-spring mattress. The coils have been heat treated for long-lasting comfort. The Damask ticking is odorless and mildew resistant which helps people with allergies. The double insulator pad on the top and bottom of the mattress is quilted for extra comfort and there is a 7 year warranty on the mattress.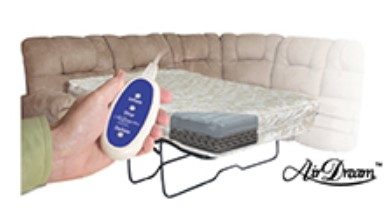 This upgraded mattress is called the Air Dream Ultra which has an embedded inflation/deflation mechanism which inflates in less than one minute to an 11" height. It accommodates standard sheet sizes and has a one year warranty on the motor and a three year warranty on the mattress. This mattress is very comfortable, especially for adults, but I don't recommend this for small children who like to jump! 
I also need to mention that apart from sleeper sofas, this vendor makes regular sofas with several customizing options as well.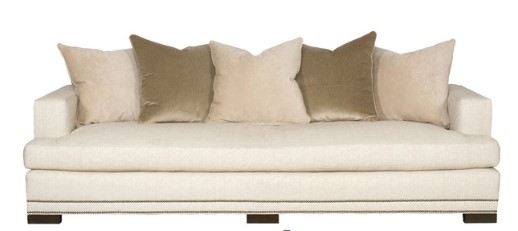 We thank our wonderful customers for participating in our seminar series over the last few months. We are currently scheduling the next seminar series for Fall 2019 which will be held at our new Regatta Model at 605 West Henry Street in Punta Gorda. If you have not yet visited the model we invite you to give your eyes a treat!
Please remember that we are here to help you with all your Interiors needs and dreams. The SandStar Interiors team can furnish you with Art, Accessories, Bedding, Draperies, Upholstery, Motorized Shades, Shutters, Case Goods and Area Rugs.
Please call Olena to schedule your personal consultation at
941
.205.2957
Olena Turkalo
olenat@sandstarhomes.com
Interior Designer
SandStar Interiors